I won't give you a big sales pitch.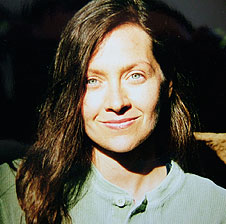 Just the highlights from my twenty-some-year career in the ad business. For the full story, check out my portfolio, resume and references. As you'll see, I've worked on numerous big name accounts: Horizon Organic, MCI, Harris Bank, Bernina Sewing Machines, Westin Hotels, Idaho Potatoes and Florsheim Shoes, to name a few. I spent the first ten years of my career in Chicago, honing my skills at agencies such as Bozell, Rapp Collins Worldwide, and Cravit/Campbell Mithun Esty. I spent the next decade as Creative Director at Sterling-Rice Group in Boulder, Colorado, where I cultivated a special ability to develop a brand's identity and position it in the marketplace with insightful, strategically driven creative. Currently I'm based in Denver, but work with clients and ad agencies around the country. Besides my advertising experience, I also earned an MFA in Writing, which means I'm equally adept at coming up with that big campaign idea as I am at writing the nuanced, long-copy brochure that goes with it. Not to mention interactive, TV, radio, point-of-sale pieces, and everything in between. And I can manage thirty projects and a dozen creatives with the mastery of a seasoned juggler. So, if you need an advertising pro, give me a call. I promise I'll sell a lot harder for you. 303-748-9224
"What makes me her biggest fan is her uncanny strategic ability. In fact, the tougher the business problem, the more I want Marie on my team. There's a reason 'star' is in her name."
—D'Lea Martens
Principal, Tango Strategy
"Her contributions to the business are always grounded in sound strategic thinking and go far beyond just the creative."
—Lori Jan Bernstein
Marketing Dir., Bernina of America
"Marie Ostarello is an extremely valuable asset to any team. She brings a unique mix of creativity, strategy and passion to every project she leads."
—Laura Slavec
Account Dir., Sterling-Rice Group