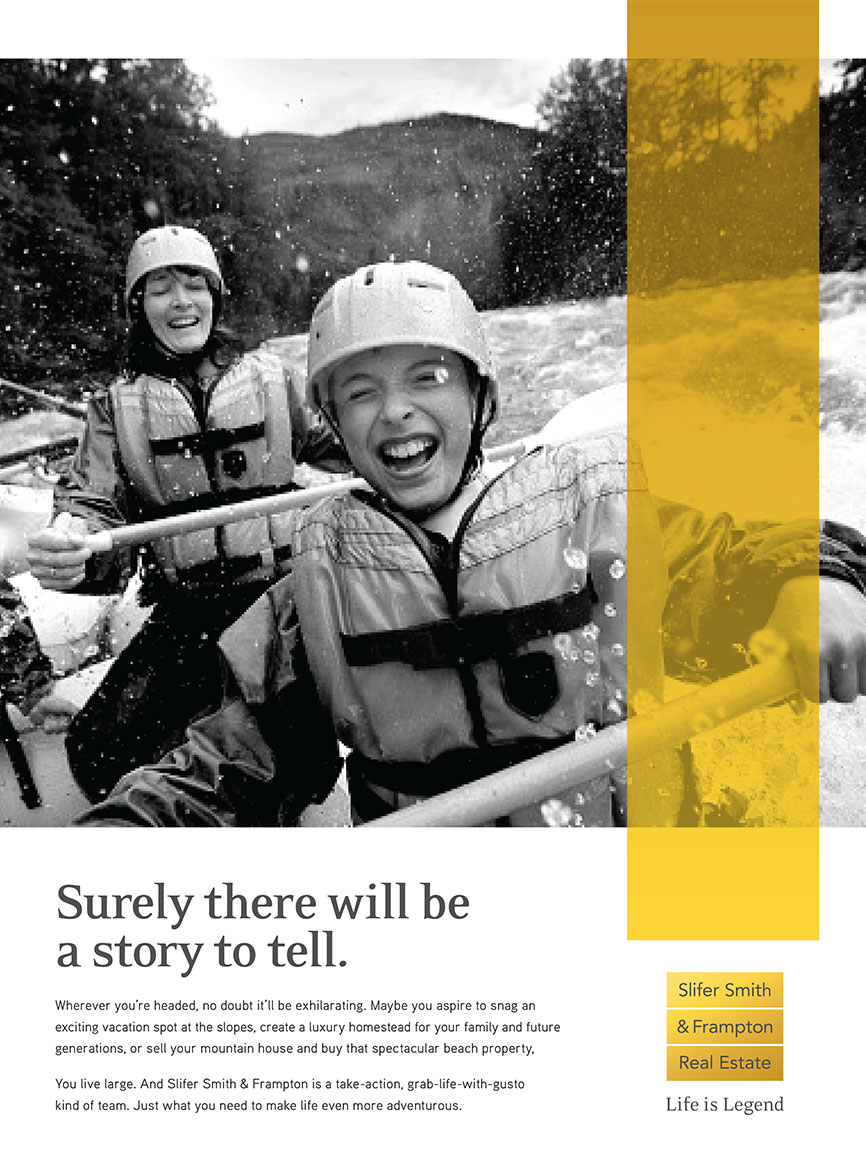 Slifer Smith & Frampton Real Estate Print Ad
A luxury brand, with over 20 years of experience in Vail Valley, Slifer Smith & Frampton Real Estate needed a campaign to reflect the personality of its upscale, global clientele.
The winning campaign also needed the backing of its more than 100 brokers at 19 locations. Ostarello Creative stepped in to create the "Surely there will be a story to tell" campaign.
Because what do their wealthy clients desire? To infuse their own lives, and their family's and friend's lives, with excitement, adventures, wows--and surely, some damn good stories to pass along.
integrated campaigns
Bernina Sewing Machines
Ambu Medical Devices
iModerate Research
print campaigns
Horizon Organic Dairy
Wholepeople.com
SSF Real Estate
brand identity
Fresh Ed. Apparel
Pharmaca
Mobio
brochures
Merlin Muffler & Brake
Globus & Cosmos Tours
interactive
Aetna Insurance
Vitanova Multivitamins
sample books
Hunter Douglas
direct mail
Bernina
Bass Pro Shops Visa
MCI Worldcom
nonprofit
Lighthouse Writers Workshop